We are pleased to again present some AWEsome programs for reflection during the Days of Awe, Yamim Noraim ימים נוראים in-person at the MNjcc on Rosh Hashanah and Yom Kippur, and via Zoom in-between. Links to the Zoom program will be sent to members and to those who have registered for the High Holiday sevices.
---
CHANTING IN SACRED COMMUNITY
with Alon Nashman on both days of Rosh Hashanah and Tiferet Nashman on Yom Kippur Day
Chanting is a way of tuning the soul in preparation for the High Holidays. We will sit in song and silence as a spiritual ablution, to open ourselves to the divine, and to compose ourselves spiritually, mentally and emotionally. Participants are asked to arrive on time, as we can build more energy when we share the entire experience in sacred community.
Alon Nashman is an actor and creator of theatre. His work has toured across Canada and internationally and includes Kafka and Son, Scorched, Alphonse, Hirsch and Charlotte: A Tri-Coloured Play with Music. Alon is a student of Rabbi Shefa Gold and Rabbi Zalman Schachter-Shalomi z"l, who have guided him in the ways of Jewish chant.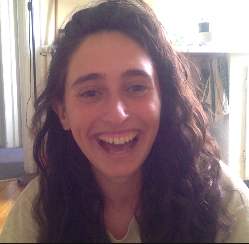 As Shoresh's Acting Director, Tiferet is a Jewish environmental educator and community builder. She has worked and learned in the Jewish community across North America, the National Havurah Committee, Eden Village Camp, Isabella Freedman, and Yeshivat Hadar. She brings her learning from Joey Wisenberg's Singing Communities Intensive to Singing Out Shabbat at the Narayever and leading Song Circles at Moishe Pod Toronto.
---
THE AKEDAH AND COMMENTARY
with Sivan Piatigorsky-Roth
10:00 - 11:00 am at the MNjcc on both days of Rosh Hashanah
Join rabbinical student Sivan Piatigorsky-Rosh for a two-part series on the challenging story of the binding of Yitzhak, the Torah reading for the second day of Rosh Hashanah.
Sivan will do a close reading of Genesis 22, along with midrashim as well as commentaries by Rashi. Special attention will be paid to the verse where Avraham names the mountain on which the Akedah takes place. Whose revelation is being commemorated in this naming - G-d's or Avraham's?
Feel welcome to attend on either/both days of Rosh Hashanah.
Sivan Piatigorsky-Roth (he/they) grew up at the Narayever and is now a Shana Alef Rabbinical student at Hebrew College and cartoonist currently living in Boston.
---
HINTS OF YOM KIPPUR IN PIRKEI AVOT
(Between Rosh Hashanah and Yom Kippur on Zoom)
Some familiar themes of Yom Kippur appear in Pirkei Avot, including rewards, teshuvah, and judgment. Our speaker will introduce those themes and how they are discussed in his new book on Pirkei Avot.
Joseph Rosenstein is the author of Siddur Eit Ratzon, Machzor Eit Ratzon, and most recently Reflections on Pirkei Avot (Ethics of the Fathers): Not Just What my Rebbe Taught Me, all of which are described on his website joerosenstein.com. He was a founder and chair of the National Havurah Committee and its Summer Institute. He was also a professor of mathematics at Rutgers University for 48 years.
---
READINGS FROM THE LIGHT OF GOD'S SHADOW
with Jinks Hoffmann
10:00 - 11:00 am at MNjcc on Yom Kippur Day
Waking up is an important spiritual task of the yamim noraim, and especially on Yom Kippur. In this session with Jinks Hoffmann, we will talk about how waking up (becoming more conscious) generated kindness in the work. Jinks will share poetry and prose from her new book, The Light of God's Shadow.
Jinks Hoffmann is a spiritual director, psychotherapist and poetry editor. She believes there is an invitation to greater consciousness from Life (or God, if you will) in every single moment.
---
RABBI ELKIN'S YOM KIPPUR SHIUR:
Abraham Requested Old Age, Isaac Demanded Suffering
Yom Kippur afternoon, 3:45 pm at the MNjcc
On a day when tradition asks that we feel the weakness and frailty and vulnerability of our bodies more than any other, we re going to be studying a surprising midrash which imagines that old age and physical suffering came into the world as a result of a request made by the patriarchs to God. Most of us resist the effects of old age, and do anything to avert suffering - what might the rabbis have intended by these counter-intuitive suggestions?
Join Rabbi Elkin for a one-hour shiur during the break on Yom Kippur afternoon.
---
COMMENTARY ON PIRKEI AVOT - A STUDY SESSION
ON THE EIGHT CHAPTERS (SHEMONEH PERAKIM)
with Rabbi Dr. David Weiss
Approximately 6:15 - 6:45 pm at the MNjcc on Yom Kippur Day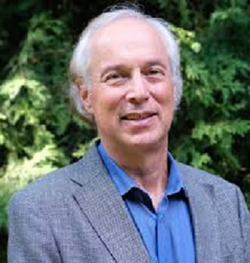 Rabbi Dr. David Weiss will lead his very popular annual study session in honour of the 40th Yahrzeit of the passing of his mother. This year we will study the first chapter of the Commentary on Pirkei Avot referred to as the "Eight Chapters" (Shemoneh Perakim) by Moses Maimonides (Rambam). The thought-provoking study session will be held at the MNjcc on Yom Kippur day between Mincha and Maariv. No prior experience on knowledge is required.
Everyone is welcome!
---
Wed, February 1 2023 10 Shevat 5783